Carolyn Snow Abiad
Relocation Director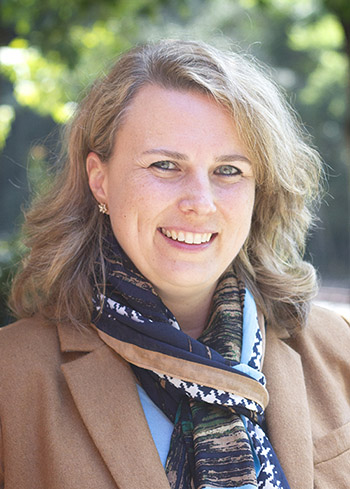 Carolyn Snow Abiad is a Worldwide ERC Certified Relocation Professional (CRP). As Relocation Director, Carolyn manages a relocation department with over 50 available agents, in several SC and NC area offices. She has 18 years of experience as a REALTOR® and real estate broker.

As a former expatriate, and as a trailing spouse, Carolyn has relocated her family both internationally and domestically. She also leverages bonus knowledge and advice as the spouse of a Global Mobility Tax Manager of a big four accounting firm.

Carolyn is a member of Worldwide ERC, the Charlotte Metro Area Relocation Council, and the Relocation Director's Council.
---
Dee Dee Rinehart
Relocation Manager
Relocation Manager Dee Dee Rinehart is certified as Global Relocation Professional (GRP) and Relocation Specialist with Leading Real Estate Companies of the World. She has attended the National Association of REALTORS conferences for the past 30 years, while her husband Jay serves in the leadership, currently as the Region 4 Vice President. Dee Dee has also listed, sold, and managed homes, and she has personally relocated her family from one area of the country to another.

Dee Dee is a sustaining member of the Junior Welfare League, hosts students through the United International Ministries at Winthrop University, and participates in Rock Hill festivals Christmas Ville and Come-See-Me as a volunteer team leader. She is an avid local expert!
---

Testimonials
" We are extremely pleased with our representative, Jay Rinehart. His professionalism, experience, and knowledge was invaluable in facilitating the sale of our property. "
- Robert N. Boyd
" Jay was so very helpful. I would recommend Jay to anyone looking for an agent !! "
- Jonathan P
" Working with Jay and his team at Rinehart Realty was a wonderful experience. Jay always made us feel like we were his most important client. His attention to our needs, recommendations of subject matter experts and on-time follow up were all on point. Jay and his team are highly professional and very dependable. I would recommend working with Rinehart Realty to all friends and family. Thank you, jay and Team! Amici Family - July 2020 "
- Anthony Amici
" Jay did an exceptionally good job representing us in the sale of our home. He went well beyond what was necessary to follow up, his attention to detail was great, his knowledge of local real estate and contractors was outstanding, and he was always there for us and easy for us to contact. We could not have asked for more from a realtor. We would recommend him very highly to anyone selling or buying property in the Rock Hill/Fort Mill, SC, area. "
- Michael Smith
" Jay was easy to work with and helped me with many aspects of selling a house with which I was unfamiliar. He was always pleasant and concerned and no question I asked was unimportant to him. He was certainly able to find and hire good workmen to complete repairs needed in a timely manner. While I was not able to realize the amount of money I would have liked for the sale of the house, I feel I was able to give a young couple the ability to have a very roomy house in a fine location and only hope they will treat it as well and enjoy it as much as my husband and I did for fifty years. "
- Judith Aplin
" We are extremely pleased with the exceptional service provided by Jay Rinehart. His professionalism, knowledge, and calm demeanor was crucial in disseminating information and solving issues as they occurred. Jay was always available and responded in a timely and efficient manner. Ashley Rinehart was a delight to work with, responding in a calm and reassuring manner. Ashley stated that the goal of Rinehart Realty is to "build relationships" rather than just sell real estate. We feel they have succeeded in that endeavor. i "
- Robert Boyd
Previous
Next